Other Information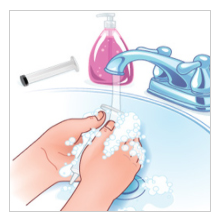 Do not combine two different liquid medications in a measuring device at the same time.


Only mix liquid medicines with food or drinks when you have information that it is safe to do so.


Discard any excess liquid if you overfill the measuring device. Do not return any excess liquid to the original container as it may contaminate the remaining product.


Always wash the measuring device after use. Be sure to dry it carefully before the next use as any remaining water will cause the next dose to be measured improperly.